Quad 30 Multi-Level Series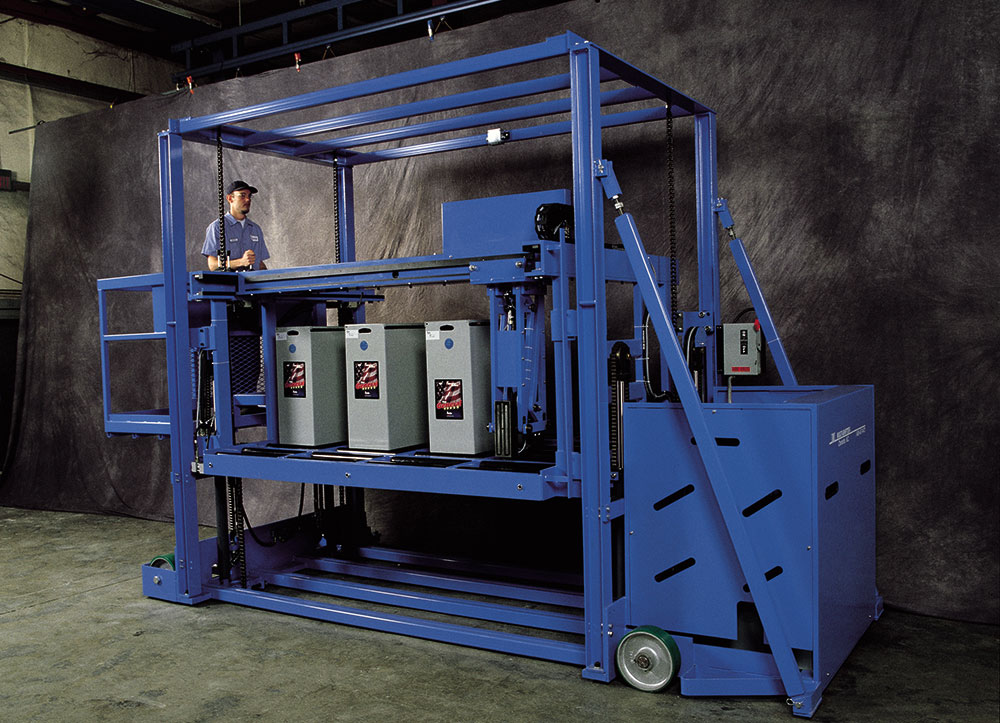 The Quad 30 Series is Multi-Shifter's top of the line Man Aboard system. It is the fastest in the industry. Both in terms of speed of movement, and in battery changing. It travels 33% faster, raises 44% faster and lowers 175% faster than the nearest competitor. The 4 compartment roller bed in the Quad 30 can facilitate up to 3 battery changes per cycle. It is available in multi-level configurations 2, 3, 4, and 5 levels high. Simply put, the Quad 30 is the most productive Man Aboard Changer available. To learn more, download one of the Specifications Sheets below, or better yet, call your Multi-Shifter Sales Representative.
Contact our corporate office or your Multi-Shifter Regional Sales Manager for a complete list of configurations and options for this model.
The Industry Leading Features are below:
AC operation
Overhead Bridge Design for Faster Changes and Increase Roller Bed Capacity
Magnetic Draw Bar with 1200 lb. Pull and 5 Year Warranty
Dual Sided Operation with Pass Through Design
Double, Triple and Quad Level Configurations
Free Flowing Roller Bed with Space for 4 Batteries
300 fpm Longitudinal Travel Speed
39 fpm Lift Speed
74.5 fpm Lowering Speed
5 Year Warranty on Magnet
Can Be Installed in Competitors Racking / Siting Scenario
Who We Serve
Our Industries