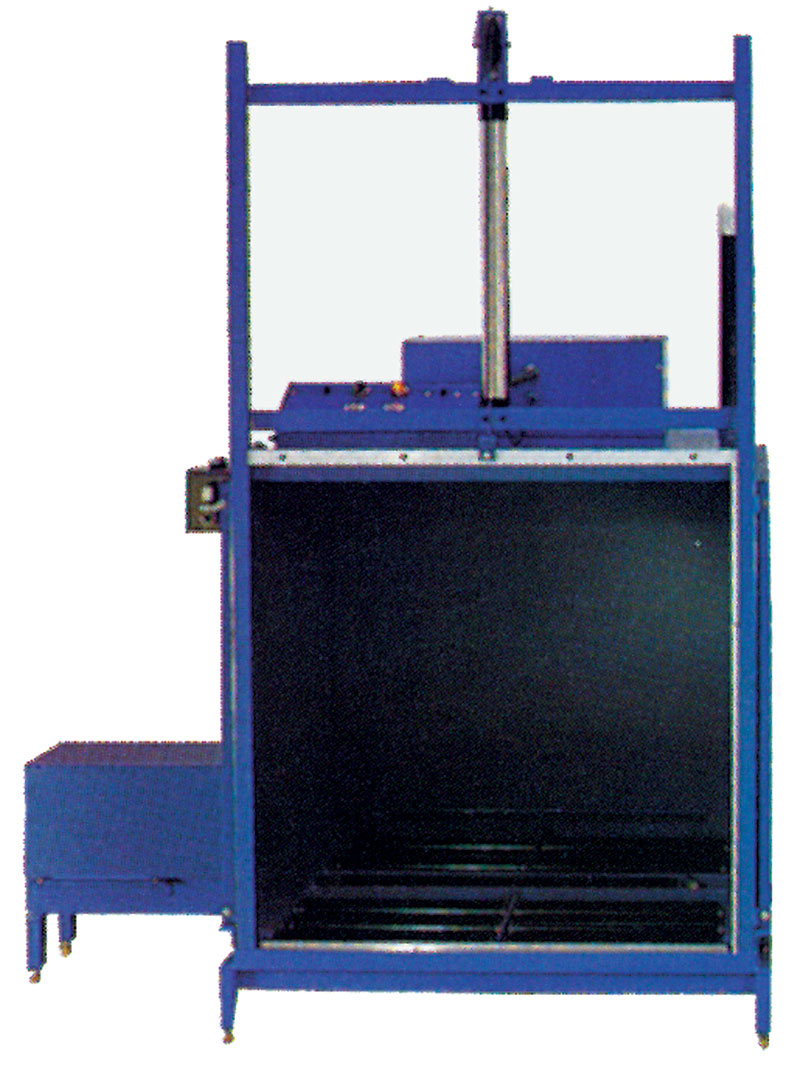 The Multi-Shifter programmable washers feature fully automated battery washing. The battery is loaded on the feeder section, and the operator then pushes the start button. The battery is automatically indexed on the feeder section, the door automatically opens, and the battery is loaded into the wash stand by a series of powered rollers. The battery is then automatically washed, dried, and moved back to the feeder section.
Notable Specifications for the Full Featured PWC 44/47 are as follows:
Can be Configured for Either Right Side or Left Side Control Mounting
One Button Automated Wash and Dry Cycle (With Adjustable Timing)
Clear Lexan Door for Full Wash Viewing
Full Wash Coverage and Air Drying via Adjustable Power Nozzles
Electrostatically Applied Baked-On Epoxy Coating on All Steel Surfaces
Pneumatically Operated Door Assembly
2.5" Epoxy Coated Rollers with Sealed Bearings to Resist Corrosion
Powered Rollers to Index Batteries in and out of Wash Compartment
The PWC 44/47 is almost always used with the Multi-Shifter Filter 5 Closed Loop Water Filtration unit. The Filter 5 is unique in the industry. It is the only system on the market that removes all harmful metals and compounds and produces only pure H2O as the byproduct. Click on over to the Filter 5 page……and prepare to be convinced!
Who We Serve
Our Industries