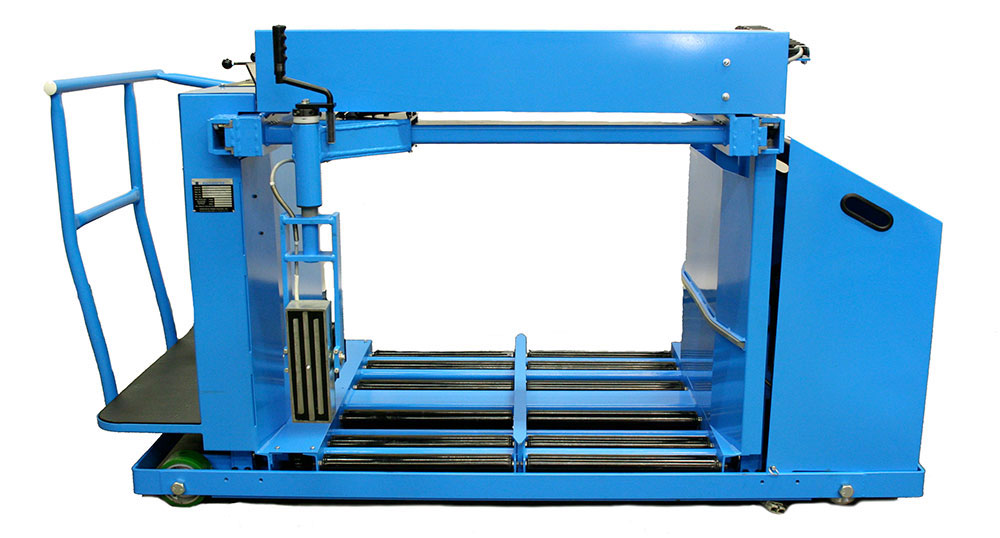 This is the system that launched an industry. More Multi-Shifters have been sold world-wide than any other battery handling system. It's unique overhead bridge design, allows for the fastest battery change on the market. With no control arm or power rollers in the base, more batteries can be carried simultaneously, and no dirt or grime can get into critical powered components.
Contact our corporate office or your Multi-Shifter Regional Sales Manager for a complete list of configurations and options for this model.
Some Key Advantages are:
AC or DC configurations available
Overhead Bridge Design for Faster Changes and Increased Roller Bed Capacity
Magnetic Draw Bar with 1200 lb. pull and 5 Year Warranty
Single Or Dual Sided Operation with Pass Through Design
Free Flowing Roller Bed
10K lb. Capacity Option
Numerous Bed Size Options for Design Flexibility
Optional Roller Bed Heights for Flexibility
5 Year Warranty on Magnet
Can Be Installed in Competitors Racking / Siting Scenario
There are over 200 MS series systems still in operation that were installed in the 1990's. A true testament to the durability and performance on the Multi-Shifter product line.
Who We Serve
Our Industries