Multi-Level Roller Base Stands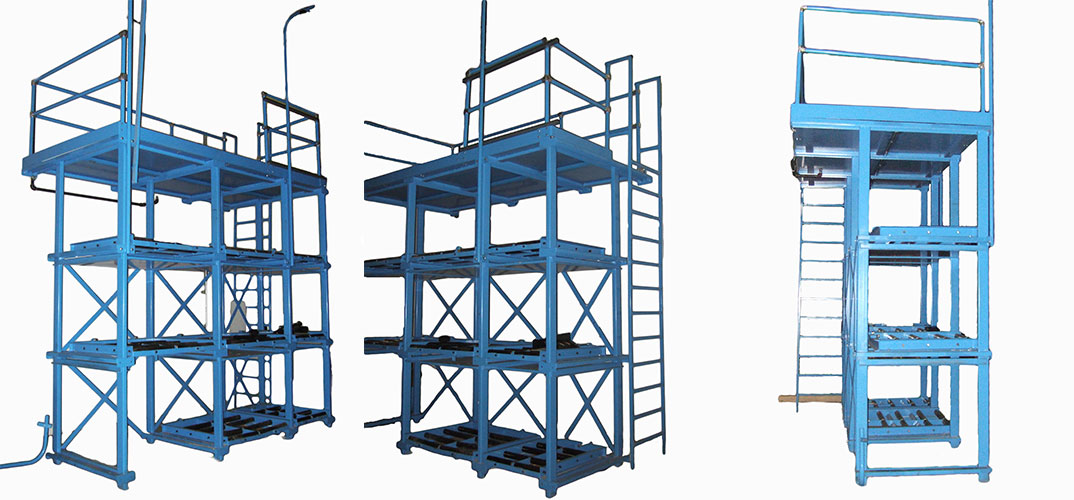 Just as in our single level stands and racks, Multi-Shifter has again spared no expense and effort in designing what is truly the most durable product on the market today. Whether you are in the market for a simple battery service stand, or a 4 level racking system with charger supports, handrails, ladders and kick plates. We have the right solution for you.
Our systems boast superior specifications like:
4" hot Rolled Structural Steel Channel (5.4 lbs./ft.)
2.5" Diameter Rollers Made of 11 Gauge Steel (Largest in the Industry)
11/16" Hex Shaft Steel Axles
Adjustable "Acid Guard" Leg Supports
Rollers and Frame Have a 4 Step Baked on Epoxy Coating, Impervious to Corrosion
4 Step Baked on Epoxy Coated or Stainless Steel Drip Pans
Let us show you why a Multi-Shifter installation will last you 15 to 20 years plus! Contact Multi-Shifter today.
Who We Serve
Our Industries