Multi-Level J Rack Modular Stands
Multi-shifter's unique J Rack multi-level modular battery stands store more batteries per linear foot than any other stand we offer. Each battery position is custom fitted, to match the quantity and sizes of batteries in your inventory.
The J Rack base units are a combination of roller wheels and Ultra High Molecular Weight (UHMW) Slides, which can be positioned in almost infinite positions with ½" spacing between batteries. The combination of the Rollers and slides also assures that no battery can be inadvertently dropped through from an upper level should there be an accident. With fewer rollers, axles, etc., the J Rack line provides increased durability and decreased maintenance.
The J Rack modules are offered in 6', 7' & 8' horizontal sections, and can be manufactured for 2, 3 & 4 high multi-level installations. All components of the J Rack modular system have the Multi-Shifter 4 step baked on epoxy coating, and the same superior materials and quality processes employed throughout our product line.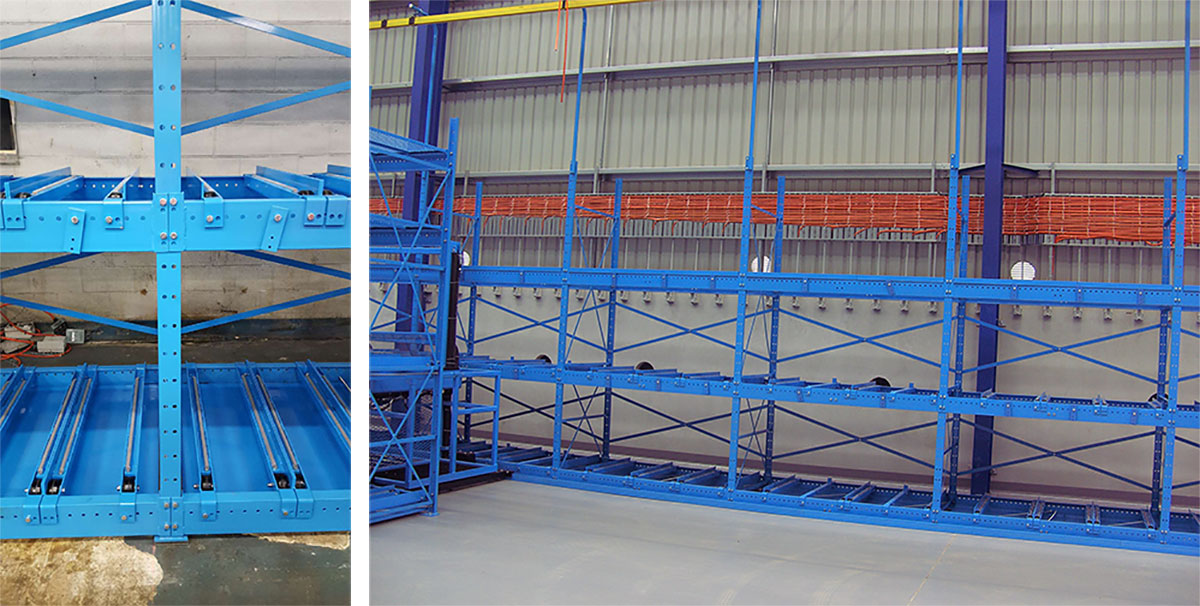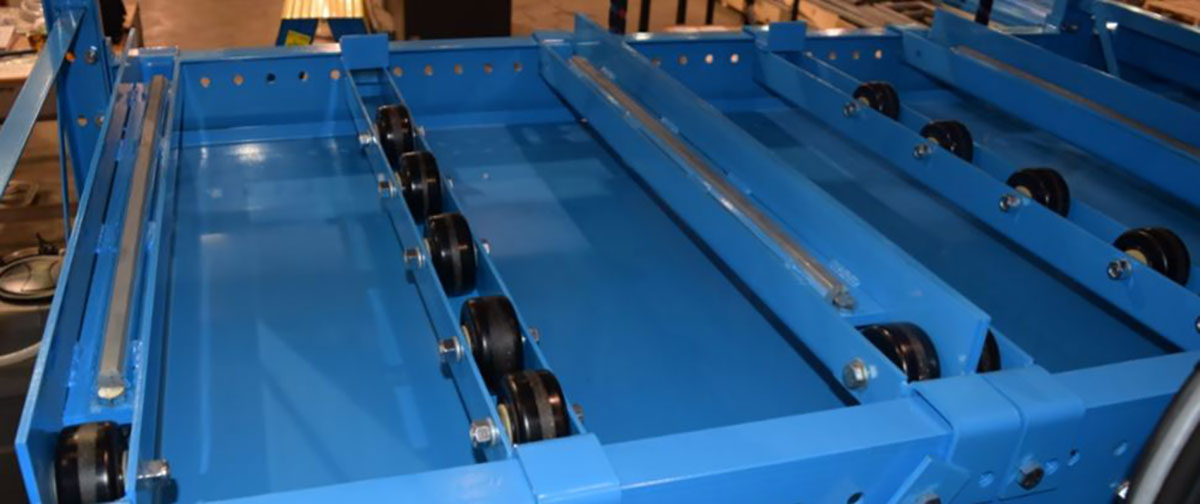 Who We Serve
Our Industries