Cube Master Multi-Level Series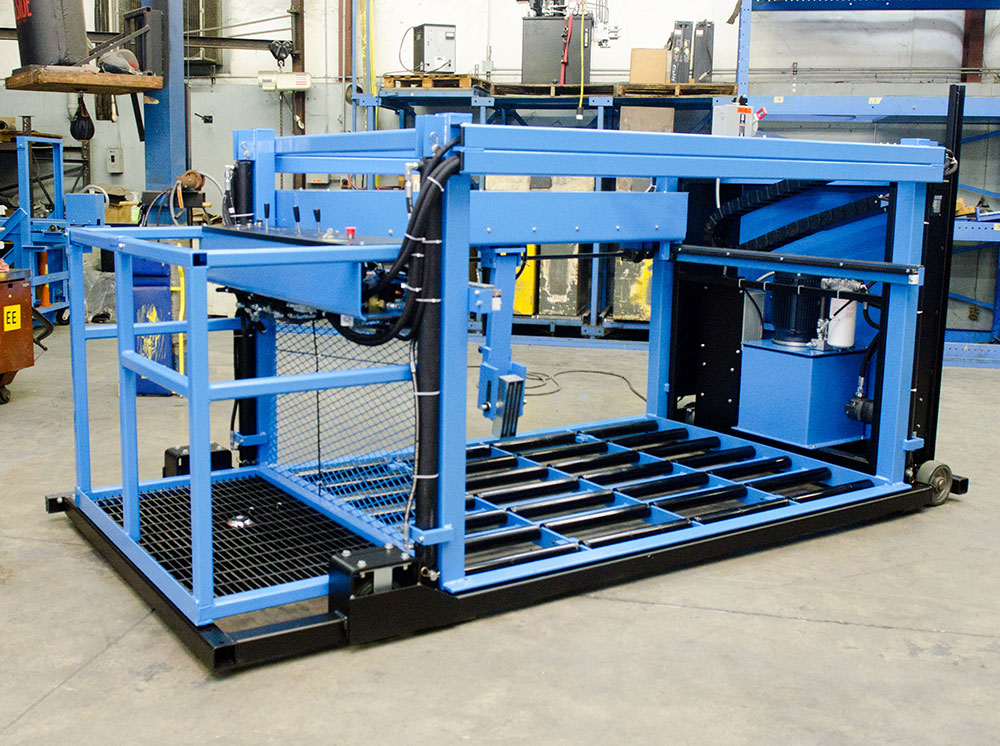 The Cube Master multi-level man aboard systems have been designed with the medium to large multi-shift operation in mind. With multiple level, dual sided changing capability, the Cube Master is our most economical multi-level machine. But make no mistake, it is a wolf in sheep's clothing! It has all of the design advantages that have made Multi-Shifter the innovator in the industry.
This system utilizes a tube in tube lift design with 30% less moving parts than the competition. The net effect is higher uptime and lower cost of maintenance.
Contact our corporate office or your Multi-Shifter Regional Sales Manager for a complete list of configurations and options for this model.
Industry leading features include:
AC Operation
Double or Triple Level Configurations
Overhead Bridge Design for Dual Sided Operation
Magnetic Draw Bar with 1200 lb. Pull
5 Year Warranty on Magnet
Automatic Hydraulic Bed Equalization
Free Flowing Roller Bed with No Control Arm or Power Rollers
4 compartment Bed to Facilitate up to 3 Battery Changes at a Time
Economical Price Point
Can be Installed in Competitors Racking / Siting Scenario
Who We Serve
Our Industries