Single-Level Polyglide Stands
The Multi-Shifter PolyGlide stands are the lowest maintenance stands on the market today. There are very few rollers, axles or bearings to replace over time. Most of the surfaces that come in contact with the batteries are made from Ultra High Molecular Weight (UHMW) polymer slide strips, which support the weight of the batteries and guide the batteries into the stands during the exchange.
Polyglide battery stands are offered in single level configurations with charger shelves. All of the stands use the same gauge steel, construction and 4 part baked on epoxy coating as the other stands we manufacture. These stands are particularly desirable when space is at a minimum, and a single level configuration is a must.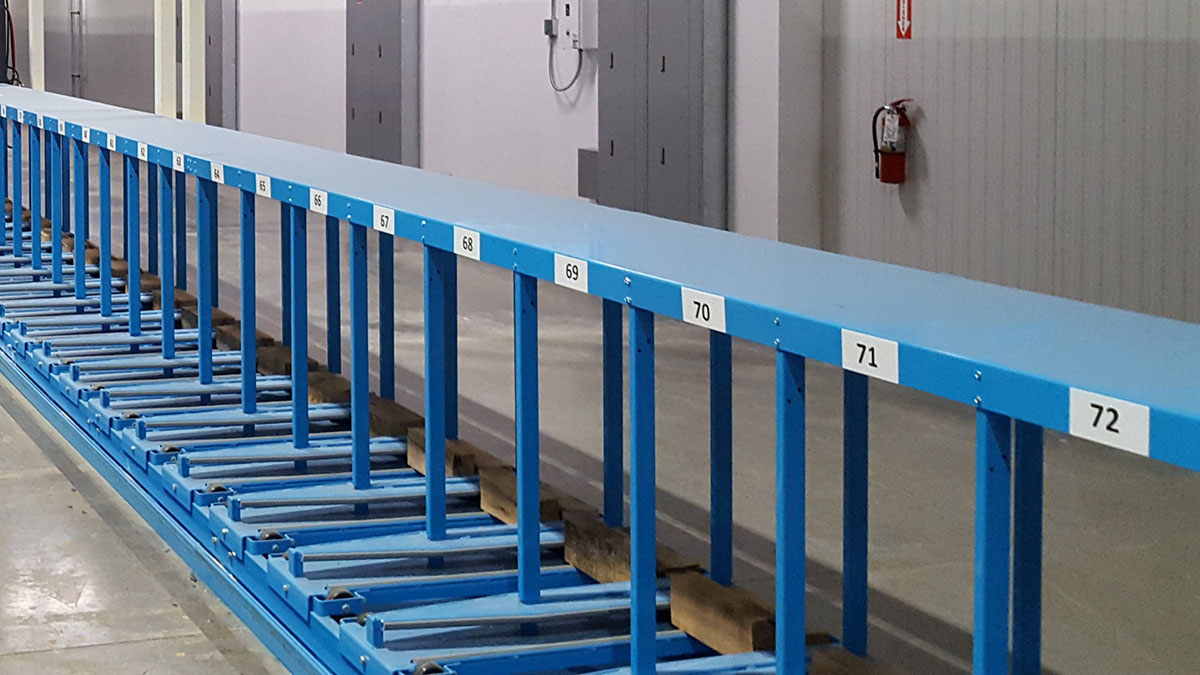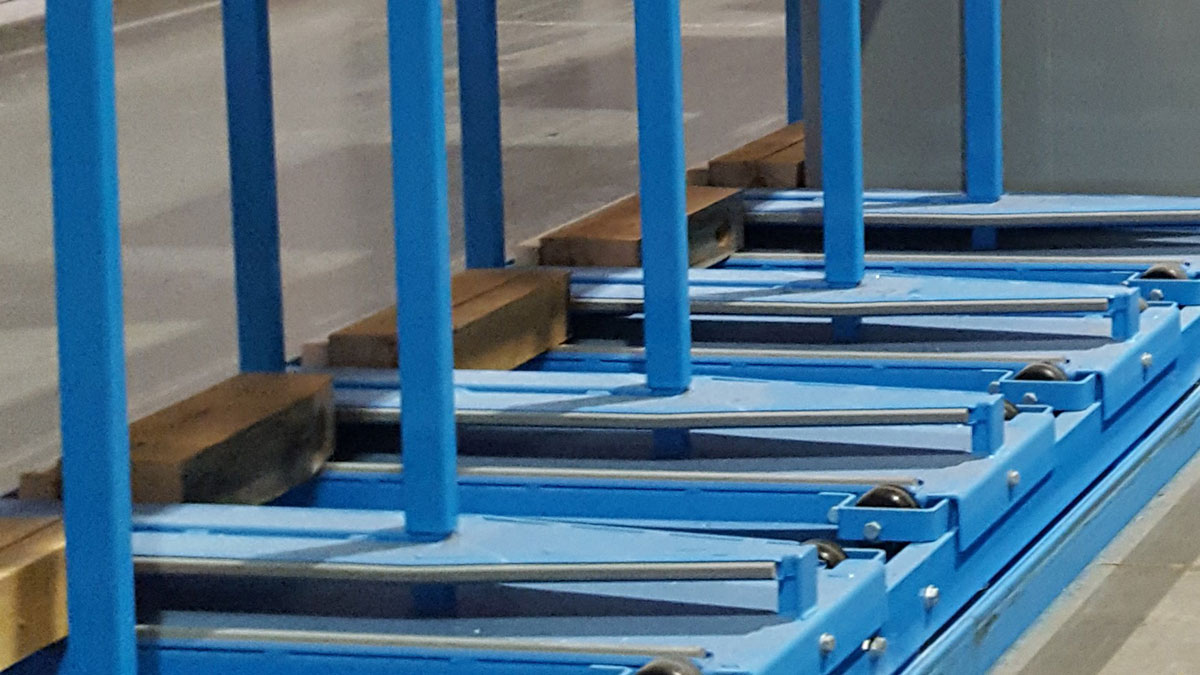 Who We Serve
Our Industries